a few years ago I asked a tailor to copy my Noël Howard MBA LC shirt. I asked for two so I have a total of three Indiana Jones style shirts which I wear quite a lot. The copies are, in my opinion, very very well made. The only thing "wrong" on them are the buttons. Wanted to have them changed for years but never came to it but I got used to them, the feel, the material. And I guess I kinda like the way they look.
I'm thinking of getting other copies made of the original MBA shirt I have. I should ask my tailor if they can make different sizes aswell. As I have the XXL size, I wonder if they could size it down to XL, L, M and even S. Don't know much about it really.
The thing is, my tailor lives in the Philippines and I'm not planning heading that way in the near future but my mum and dad will spend their vacation there ( a massive 6 months!!!) so I can ask them to have more copies made. Oh well, enough talk from me. I'll show you some pictures I took today: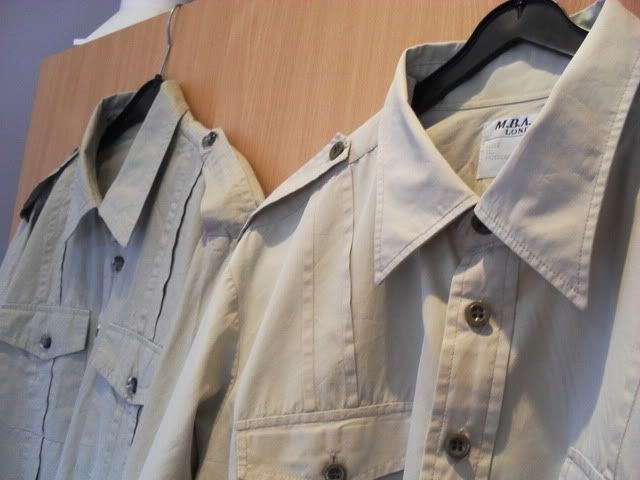 MBA in the front, in the back "the copy"
"the copy" and the MBA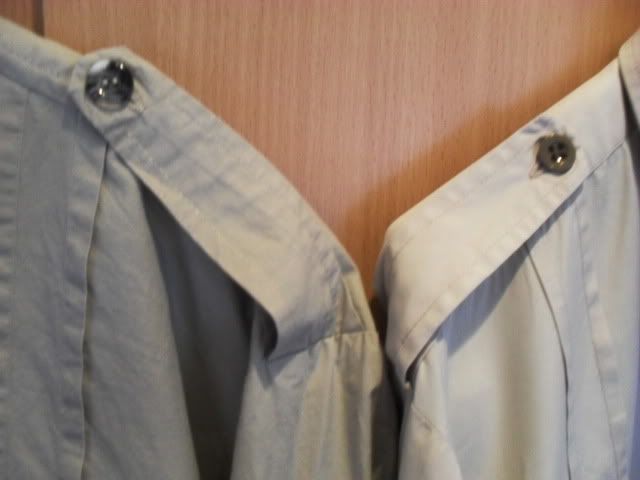 the MBA one is on the right. notice the buttons on the copy. need to change them although I quite like the feel of them.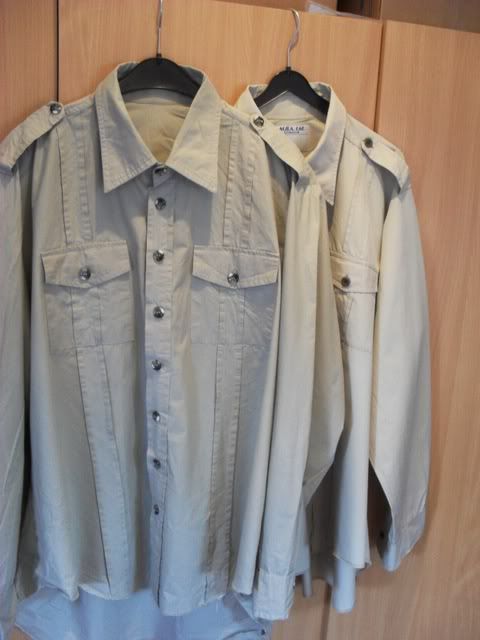 The Copy in front of the MBA.