These are a rare find!
Vintage seersucker is very hard to find in excellent condition since it was considered a light-weight 'throw away' material, not to mention these trousers have a Hollywood Waist. The material is almost paper thin and the trousers themselves weigh practically nothing. The blue and white seersucker stripes are very narrow and the material has the usual seersucker waviness to it. Great quality with these and perfect for the summertime heat.
One small flaw I noticed is a couple spots on the lower back of the right leg. Don't know if they'll come out or not. Aside from these spots, these trousers are in like-new conditon: absolutely no wear.
waist- 35"
inseam- 32" with none to let down. The 1.75" cuff could be sacrificed with a faux cuff for an extra 3.5" in length.
rise- 12"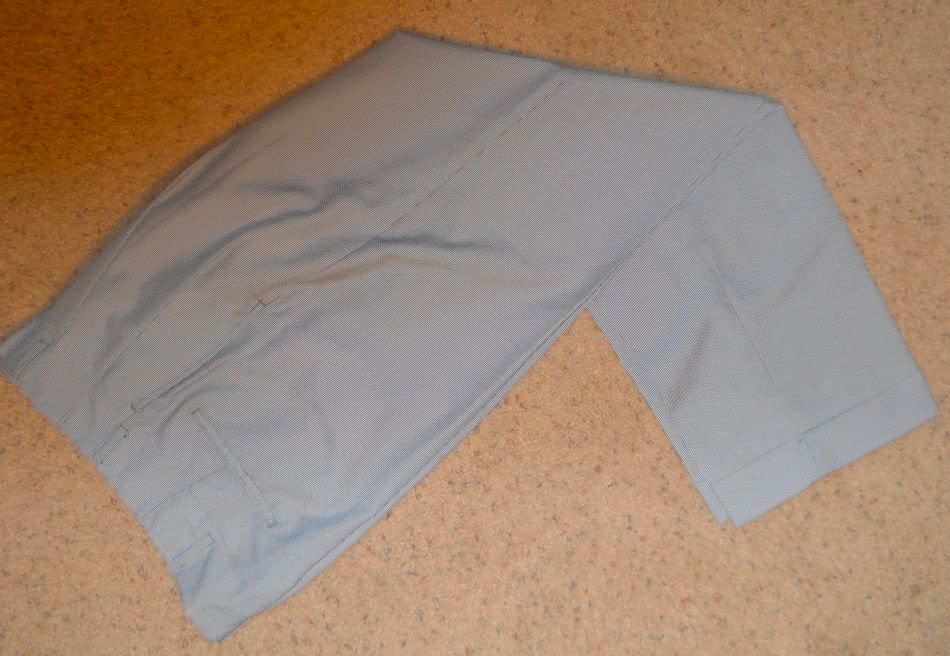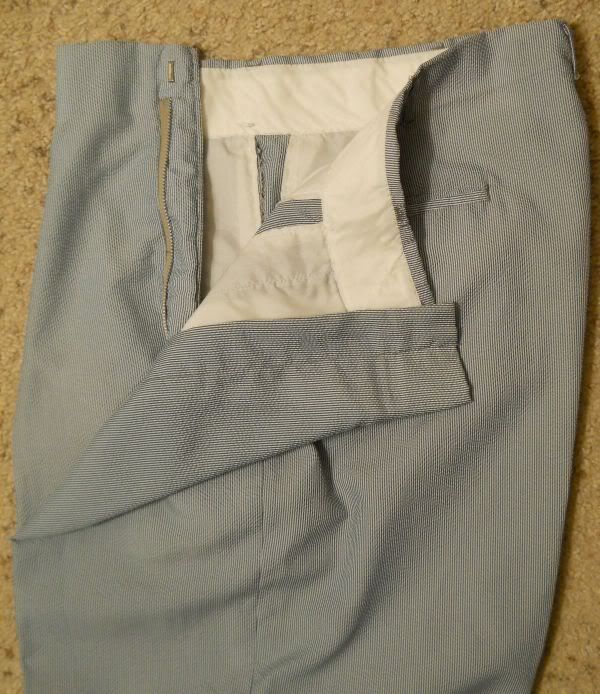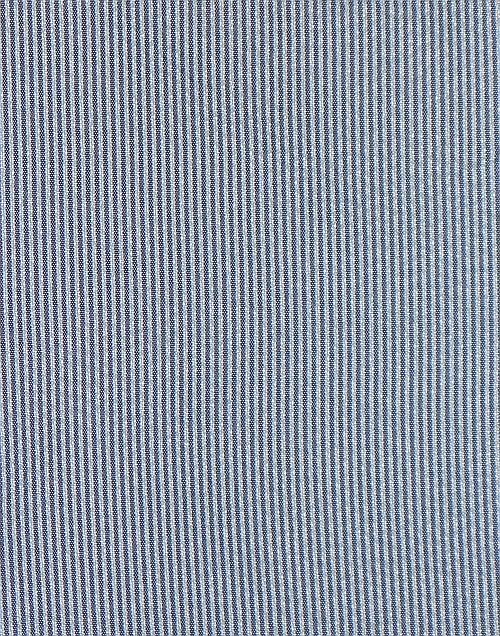 Spots: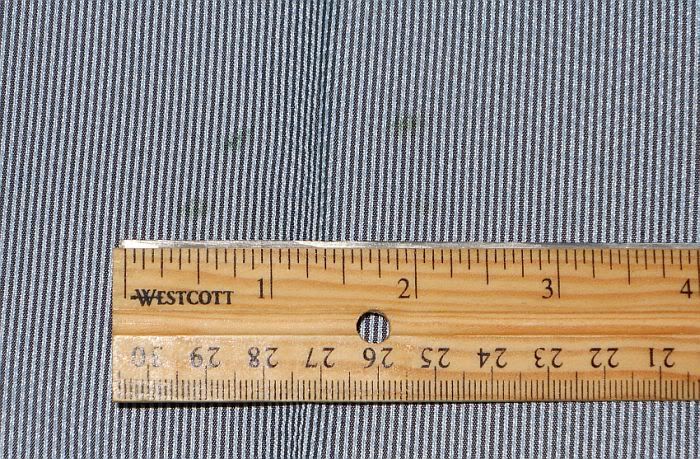 Again, a very rare find.
Asking $110 shipped in the U.S. Paypal only, PM if interested