December 20, 1941.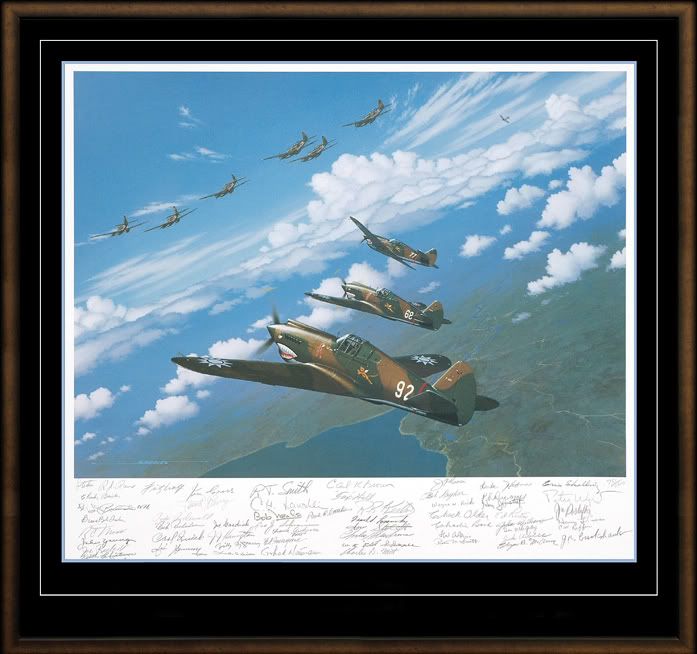 December 20, 2010 marks the 69th anniversery of the activation of the A.V.G. and their first combat, which occurred over southern Yunnan Province. In their first engagement, a combination of the First and Second Squadrons, shot down nine out of ten Japanese bombers with a loss of one A.V.G. aircraft.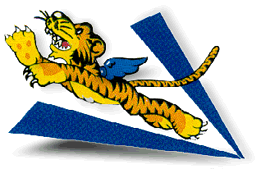 Although, the A.V.G. was blooded over China, it was the air battles over Rangoon that stamped the hallmark on its fame as the Flying Tigers. The cold statistics for the 10 weeks the A.V.G. served at Rangoon show its strength varied between twenty and five serviceable P-40's. This tiny force met a total of a thousand-odd Japanese aircraft over Southern Burma and Thailand. In 31 encounters they destroyed 217 enemy planes and probably destroyed 43. The A.V.G. losses in combat were four pilots killed in the air, one killed while strafing and one taken prisoner. Sixteen P-40's were destroyed. During the same period, the R.A.F., fighting side by side with the A.V.G., destroyed 74 enemy planes, probably destroyed 33, with a loss of 22 Buffaloes and Hurricanes.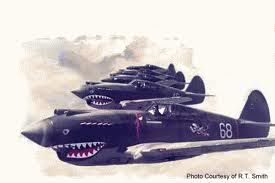 Winston Churchill, added his eloquence to these statistics, cabling the Governor of Burma, 'The victories of these Americans over the rice paddies of Burma are comparable in character, if not in scope, with those won by the R.A.F. over the hop fields of Kent in the Battle of Britain.
Air Vice Marshal D.F. Stephenson who replaced Manning in January, 1942, noted that while the ratio of British to German planes in the battle of Britain and been one to four, the ratio of Anglo-American fighters to Japanese planes over Rangoon was one to from four to 14.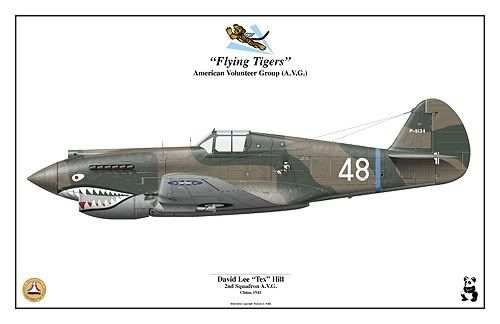 CURTISS-WRIGHT P-40B TOMAHAWK
--------------------------------------------------------------------------------
Quantity Built: 241
Top Speed: 352 mph
Cruise Speed: 280 mph
Ceiling: 32,400 ft
Rate of Climb: 3,000 fpm
Range: 730 to 1,230 mi
Armament: (4) .303 caliber and (2) .50 caliber machine guns
Engine: 1,040 hp Allison V-1710-33
Empty Weight: 5,590 pounds
Loaded Weight: 7,600 pounds
Wing Span: 37'-4"
Length: 31'-9"
Height: 12'-4"
http://www.flyingtigersavg.com/